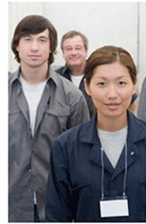 At Zeitgeist Wellness our goal is to provide exceptional customer service. Whether you are an applicant looking for the perfect assignment or a client who needs a person with just the right skills, our goal is to exceed your expectations.
We've built a reputation as the premier provider of wellness services in the markets we serve. This allows us to not only attract the best candidates but also the best clients.
If you have any questions or need assistance with your application please
contact us
.
Job Postings
Hiring Clinicians in the Practice (LCDC, LCSW, LMFT, and or LPC )
Click here to email resume
Projected Start Date: 30 days post credentialing submitted to EAP's and Insurances affiliated with ZWG and or HIP)
Click here to view Job Description

Hiring Clinicians in the Practice (LPA ) Click here to email resume
Projected Start Date: 30 days post credentialing submitted to EAP's and Insurances affiliated with ZWG and or HIP)
Click here to view Job Description

Psychiatrist (Killeen, Texas and San Antonio , Texas) Click here to email resume
Click here to view Job Description
Psychologist, (San Antonio, Texas) Click here to email resume
Click here to view Job Description
Psychological Testing and Counseling Click here to email resume
Click here to view Job Description
Projected Start Date for Psychological Testing and Counseling : ASAP